CTBTO Branding Project
At ACW we understand the importance of maintaining a consistent and coherent approach when it comes to branding. With 18 years of experience, we have led similar rebrands for Education International, the WSSCC and Trial International.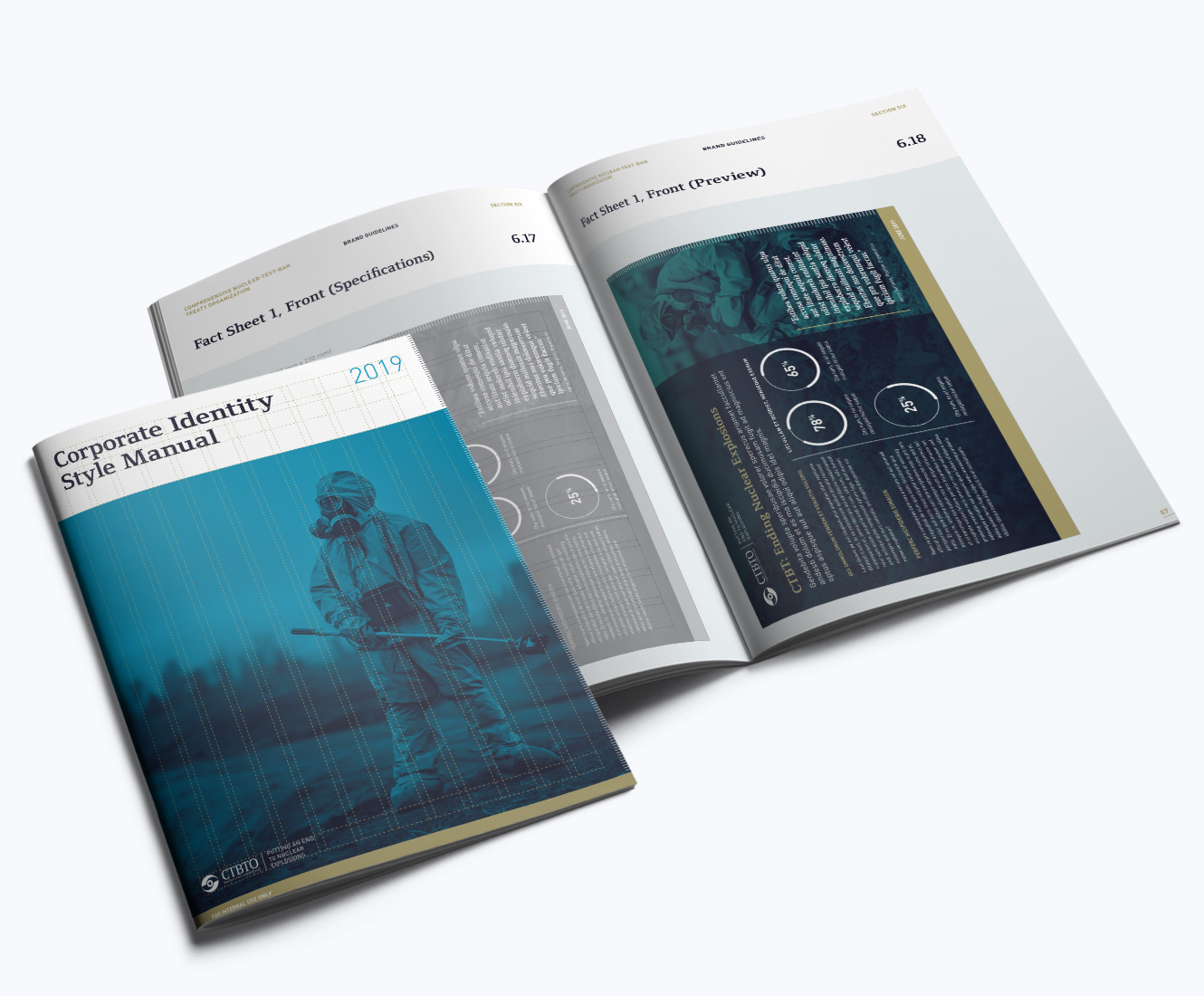 In 2017 CTBTO commissioned an update of their corporate identity and style manual. We won the project and went on to update the Logo and primary and secondary guidelines. To communicate CTBTO's identity across multiple channels effectively, we also created a set of custom layouts for publications and corporate materials.
"The branding proposal and design look fantastic."

– Elizabeth Waechter, CTBTO