Videos Showing the Global Biopharmaceutical Industry Commitment to Address the Coronavirus Public Health Crisis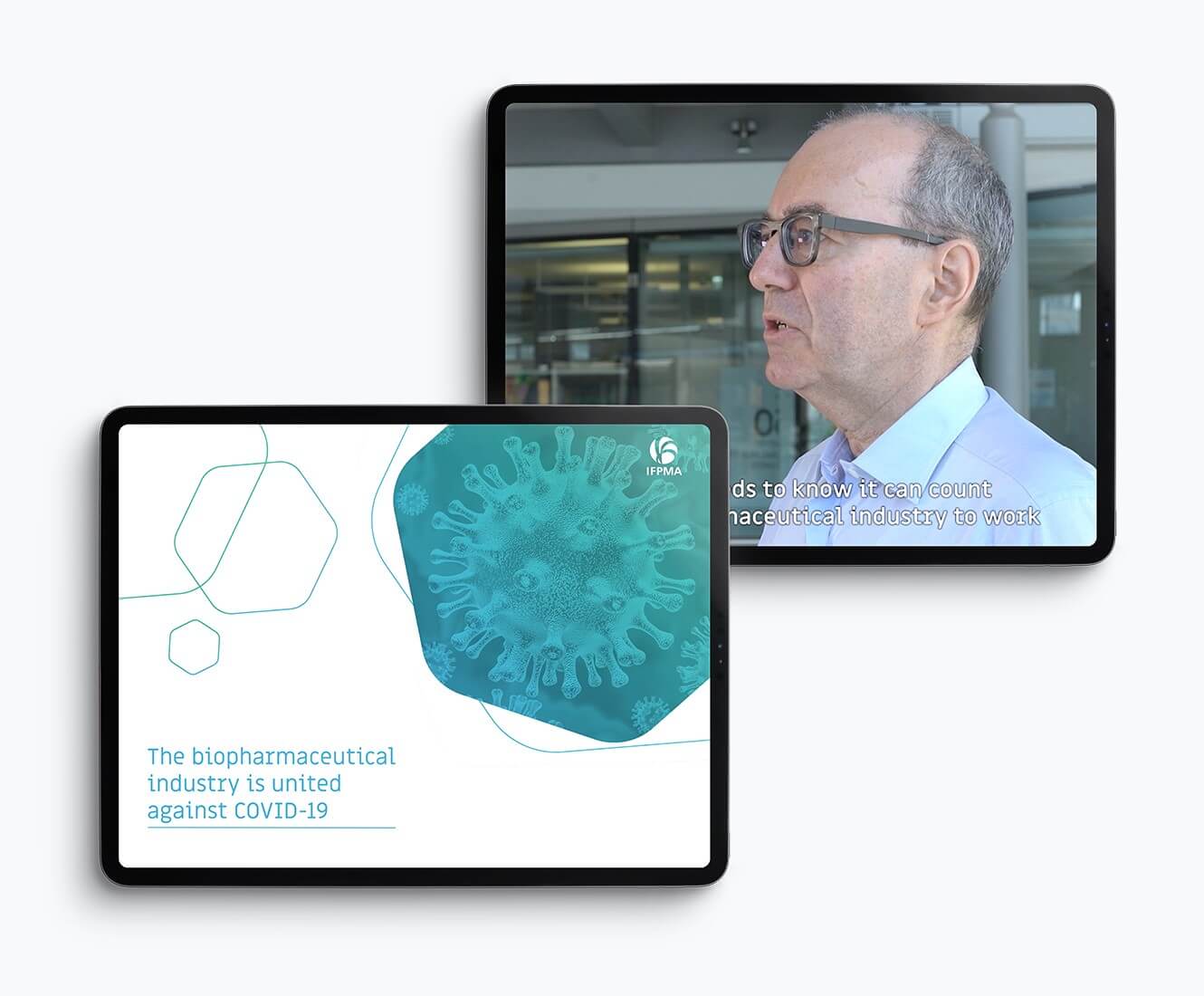 Our client IFPMA, represents the research-based pharmaceutical companies and associations across the globe and urgently needed a set of video's they could share on social media, demonstrating their member's commitment to defeating the Coronavirus Public Health Crisis.
The rapid spread of the novel coronavirus across the globe is a major public health threat for all, with profound health, social and economic impacts around the world.
We were asked to put together a series of video's highlighting the efforts of Biopharmaceutical companies and their commitment to developing solutions to help diagnose, treat and prevent COVID-19.
The ACW team in the UK designed and animated the graphic elements and our sister-company in Geneva, VisuaLive shot and produced five video's. Design, animation, shooting and post-production took place over four days – enabling IFPMA to rapidly relay the commitments and response of their member's in double-quick time!
View all five videos we produced here (on the IFPMA website)
Get in touch: mark@acw.uk.com