WHO PIP Annual Report
With Annual Report season in full swing, we want to share with you our latest project with the WHO.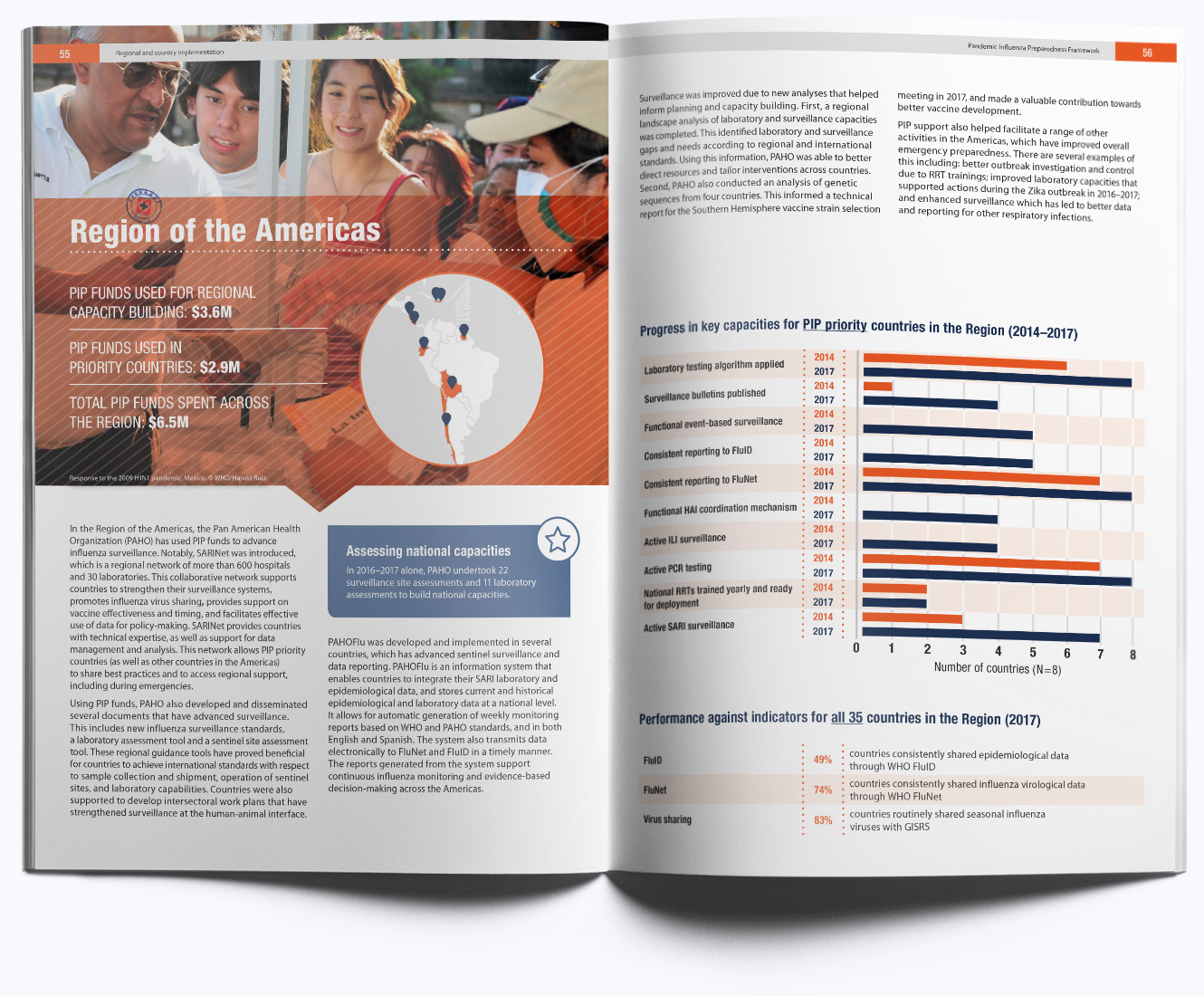 The WHO's PIP Framework aims to improve global pandemic influenza preparedness and response. Each year, they produce an Annual Report describing how the funds were used and the impact they made to improve pandemic preparedness.
Working with the secretariat and the report writer, our team at ACW prepared the graphic design, layout and necessary graphics for the 2013-17 PIP Partnership Contribution Final Report.
The development process was interactive, with regular calls to discuss ideas and draft graphics. At the end of the project, we provided three rounds of proofs and a full layout.
"On behalf of the PIP Secretariat, I would like to thank you all for your hard work to design and layout the PIP PC HLIP I Final Report. We are thrilled with the final product and appreciate your hard work to make it happen."
– Gina Samaan, WHO Pandemic Influenza Preparedness (PIP) Secretariat.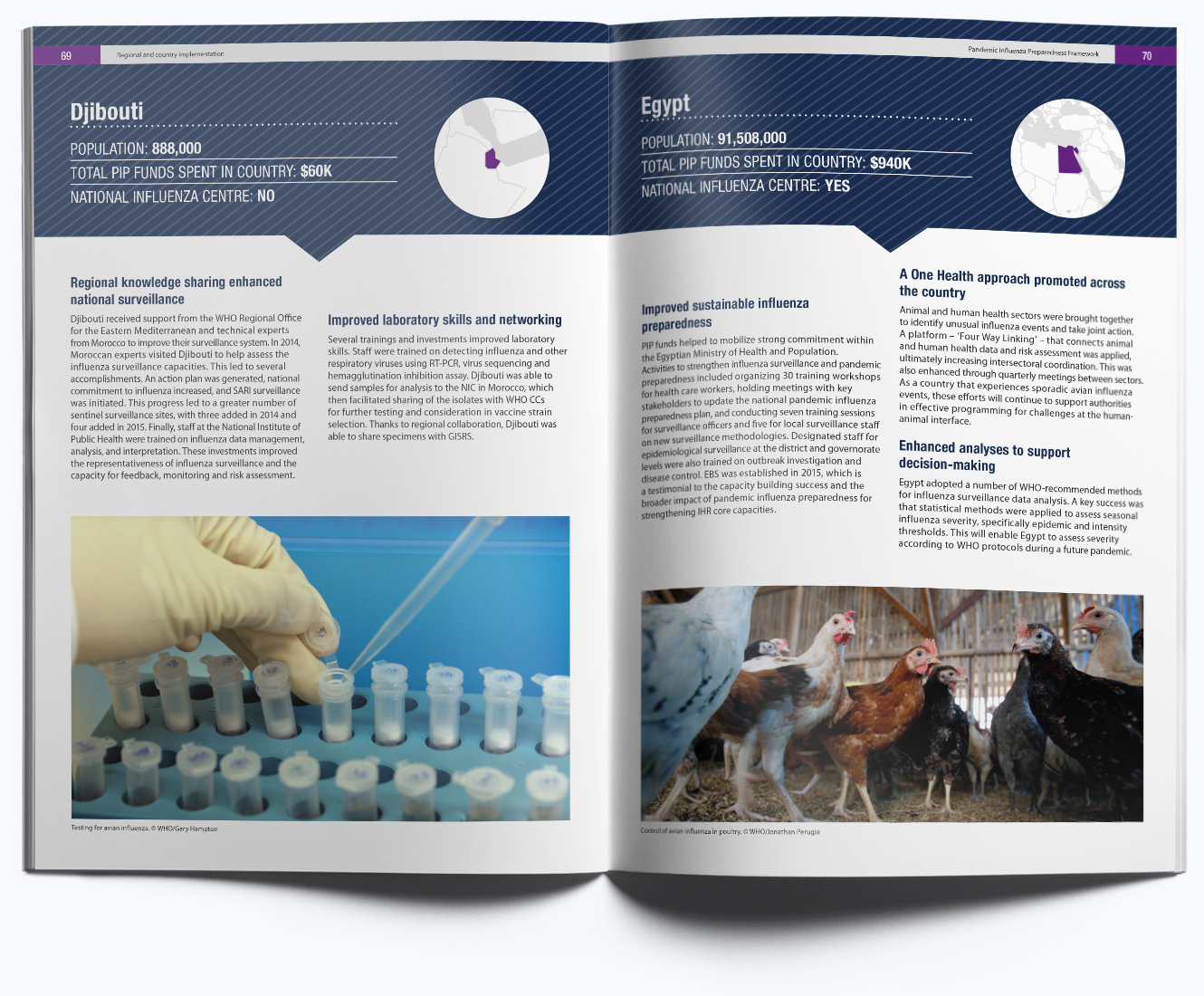 The full report is now live and can be accessed here

We are recognized as a Top Design & Development Company on Design Rush