International Diabetes Federation Digital Campaign
World Diabetes Day (WDD) is the world's largest diabetes awareness campaign with events organized in more than 100 countries.
IDF first asked us to help with the generation of campaign materials in 2016 – after formulating the campaign visuals we progressed to devising a range of materials that could be downloaded and distributed online and through social media channels.
Disciplines:
— Infographics
— Website design & build
— Campaign promotion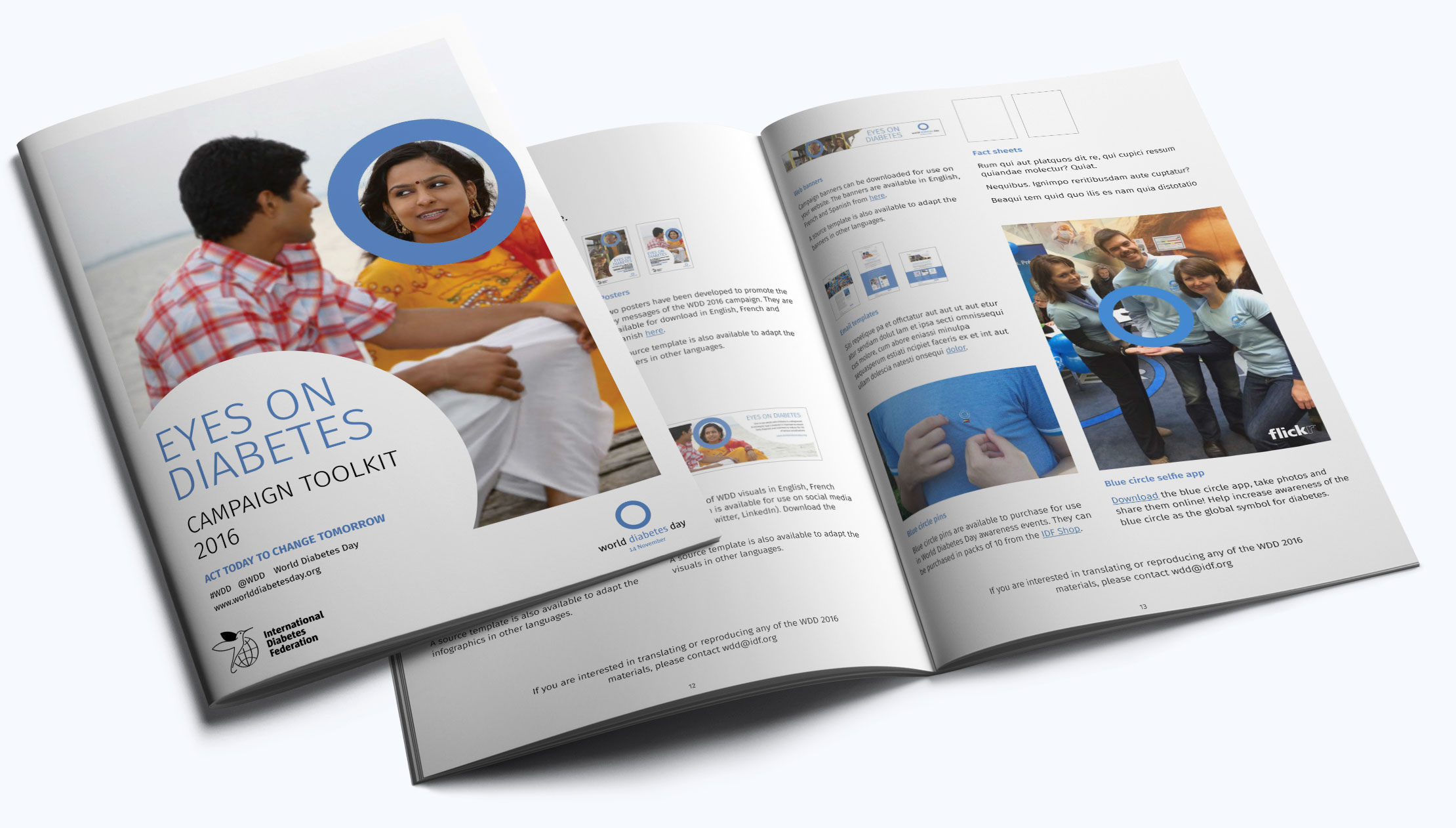 The 2016 campaign had a dual focus, to encourage optometrists to test for diabetes and also raise awareness amongst the general public – so we developed two sets of campaign visuals that talked directly to each audience and encourage the appropriate response.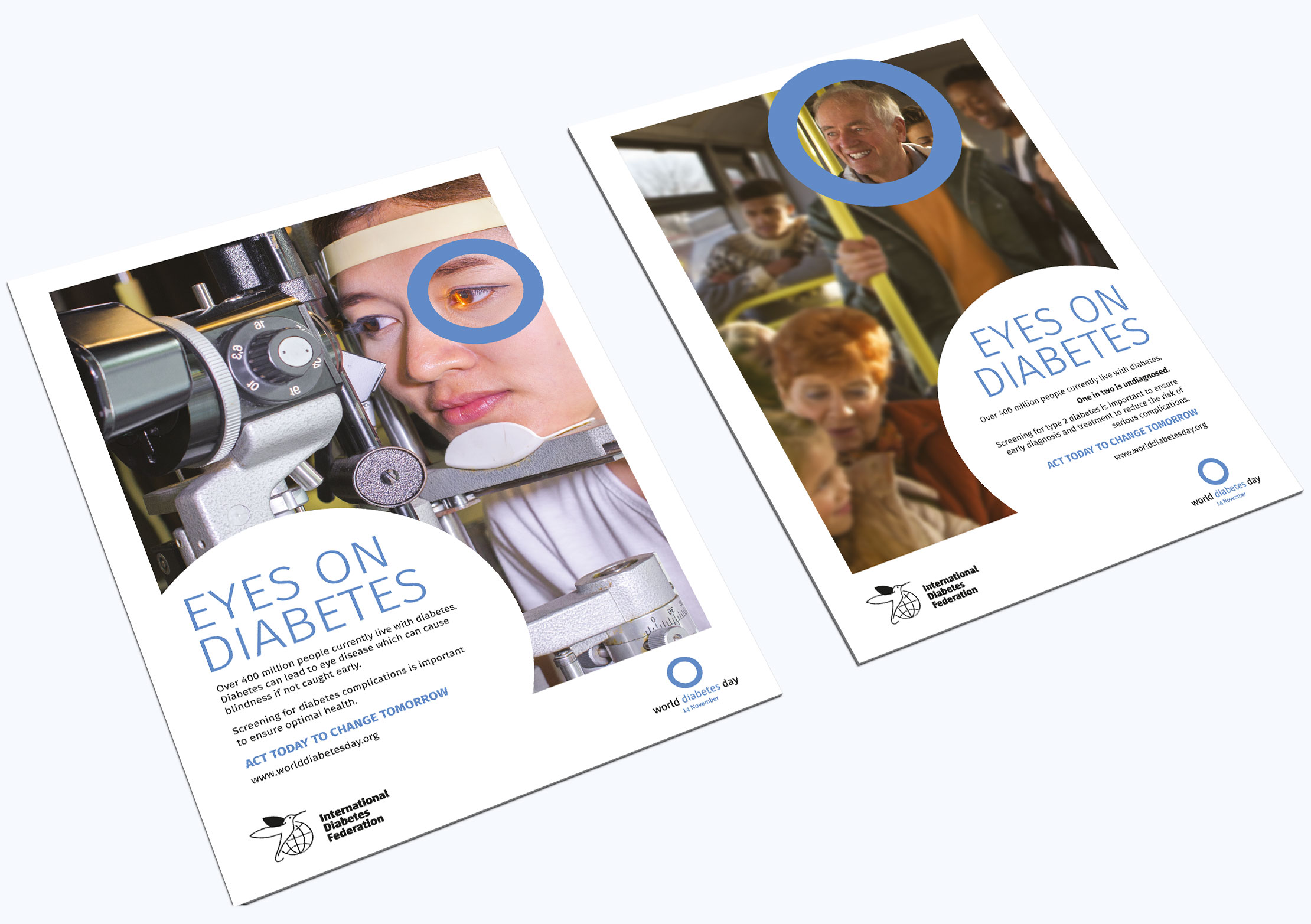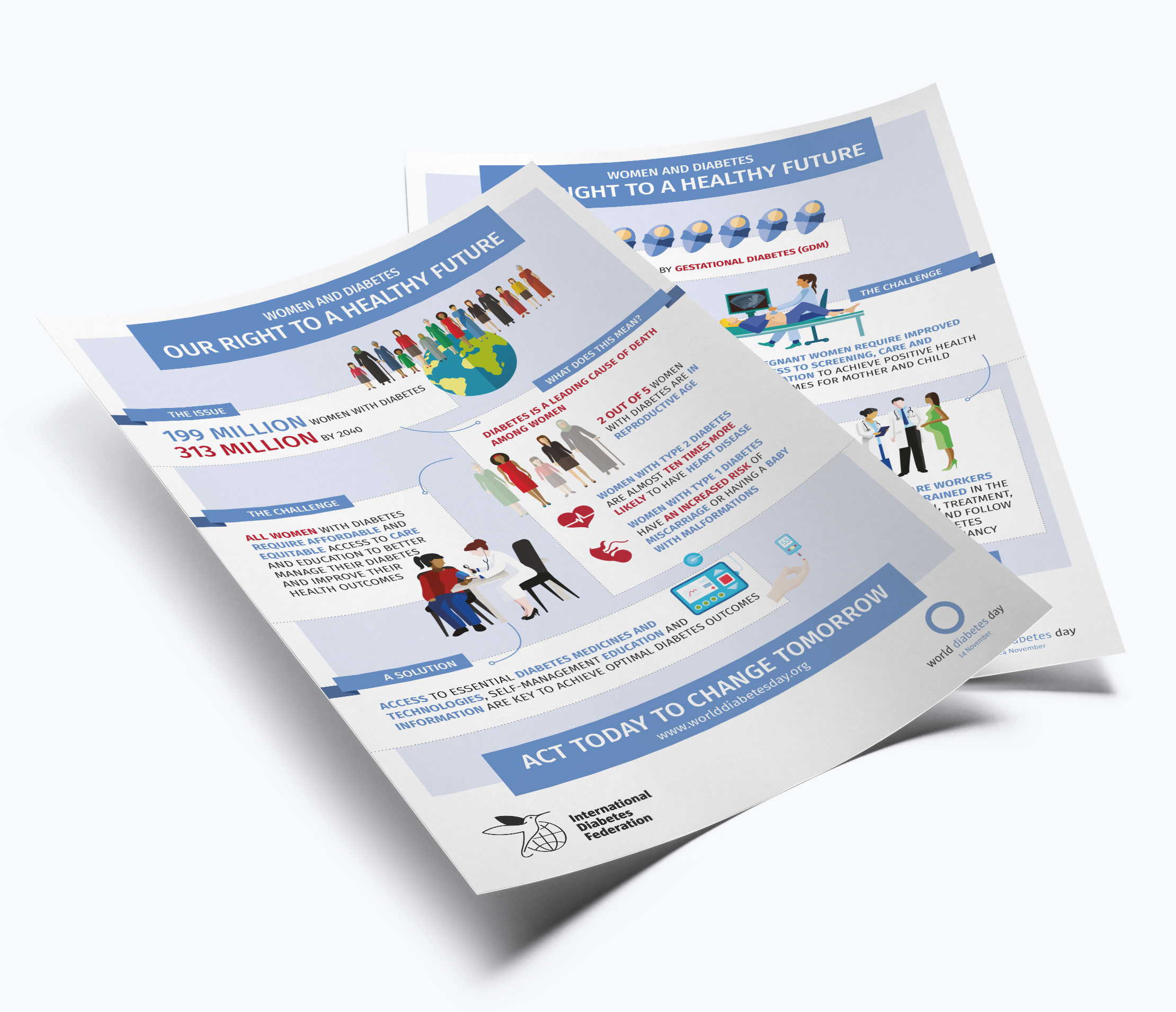 WDD 2016 – campaign microsite
An important part of the campaign was integration of interactive and social media elements – on the microsite we included valuable resources such as posters, a toolkit, infographics, web banners, PowerPoint slides in three languages.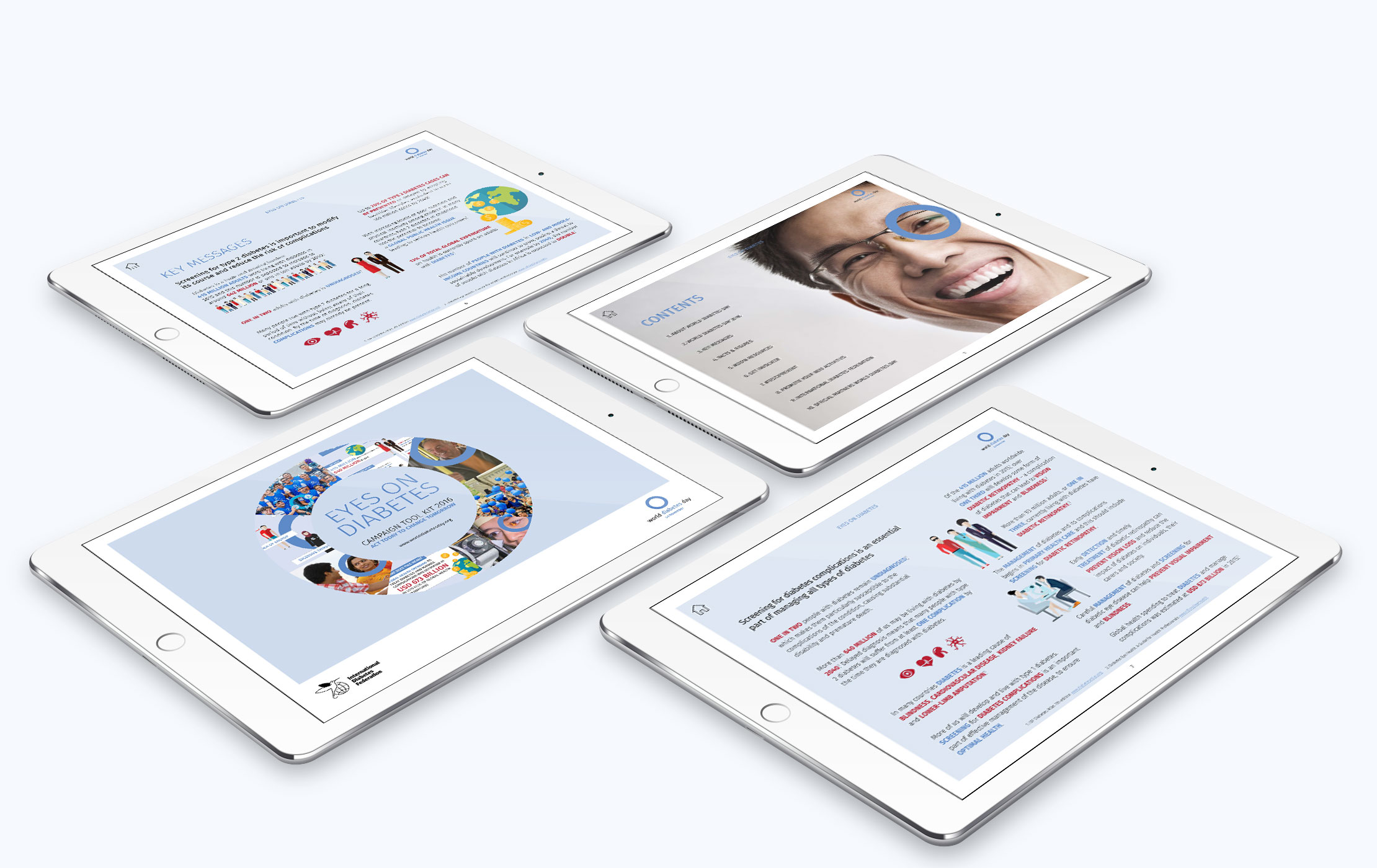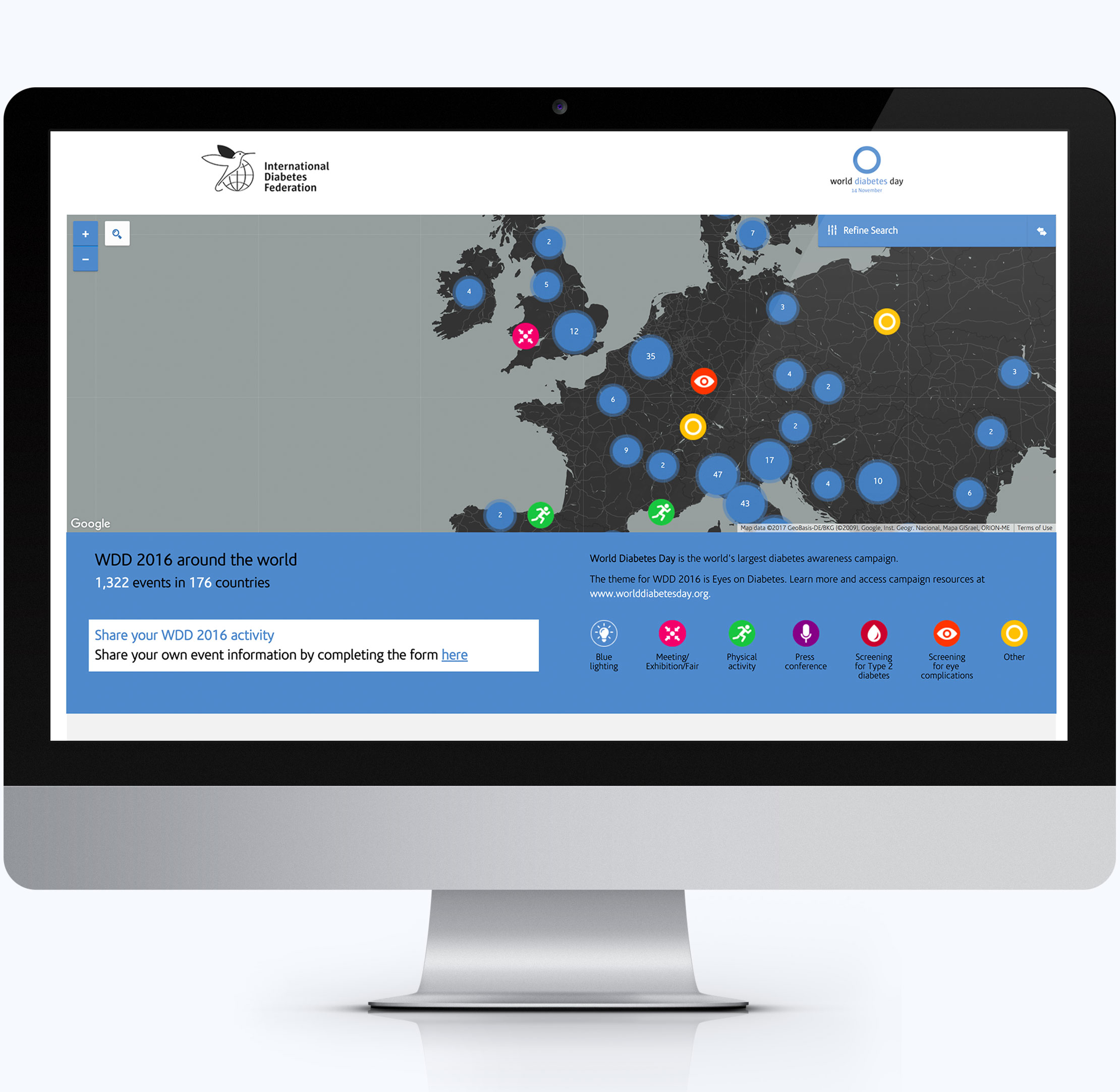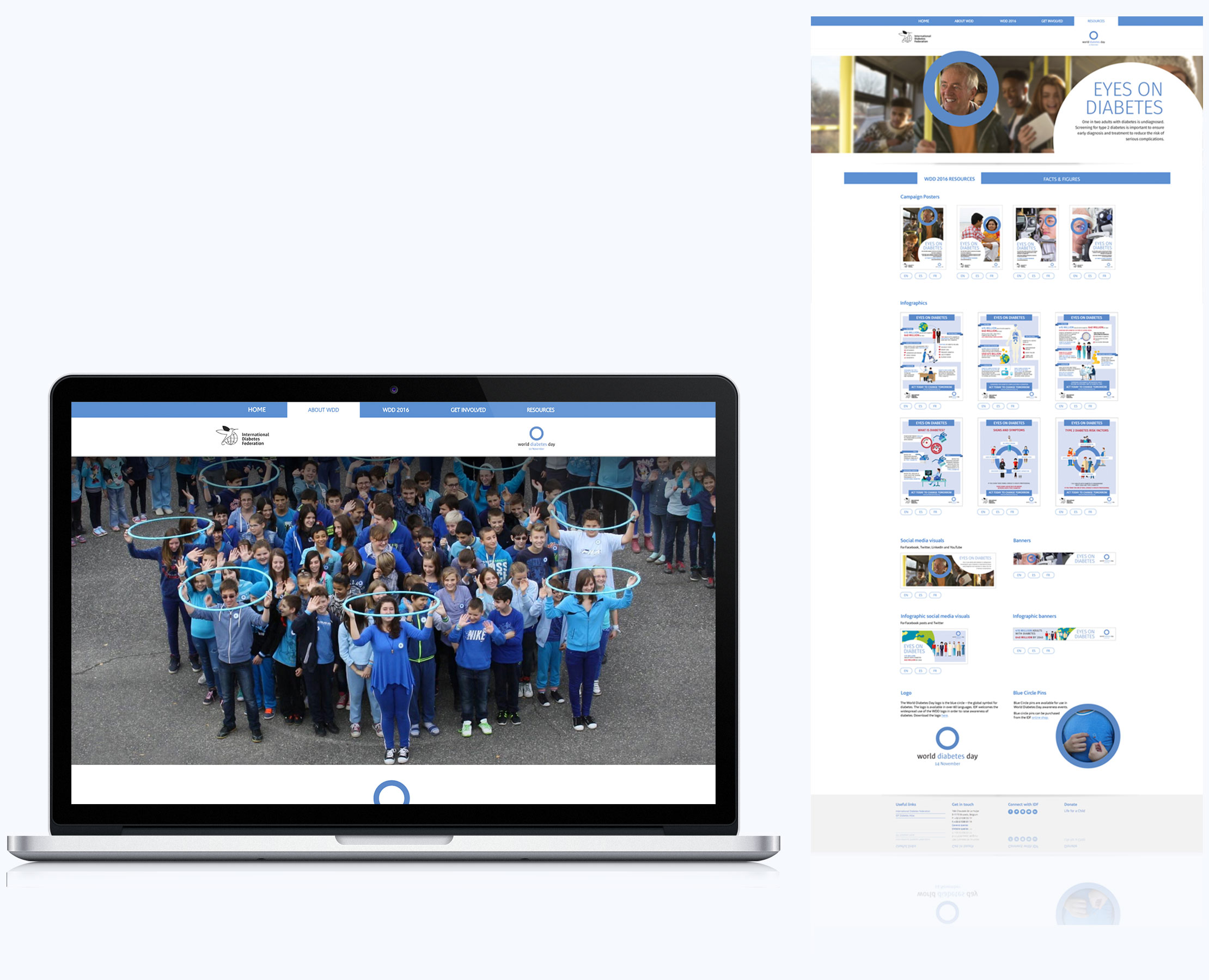 World Diabetes Day 2017
Following the success of the 2016 campaign ACW were asked to help promote WDD the following year – with the focus this time on women and specifically pregnant women and mothers. As the campaign is global and required in three languages it was important to include a wide variety of ethnicities so we developed visuals accordingly.
In addition to a new set of campaign visuals and all other associated materials we were also asked to develop an interactive video. From storyboard development, through to illustrating and animation all was produced in-house resulting in a highly visual explanation of core campaign messages.