IFPMA Corporate Brochure and Secondary Branding
IFPMA represents research-based biopharmaceutical companies, as well as regional and national associations worldwide. They bring the industry and broader health community together to foster innovation, promote resilient regulatory systems and high standards of quality, uphold ethical practices, and advocate sustainable health policies to meet global needs.
Disciplines:
— Branding
— Publication design
— Infographics
— Print - litho & digital
— Microsite design & build
— Website design & build
— Hosting & support
Corporate Brochure
Our first project for IFPMA was to develop its principal corporate report. This "halo" product required a comprehensive style makeover, so our talented design team developed secondary brand elements to give IFPMA the presence they deserved.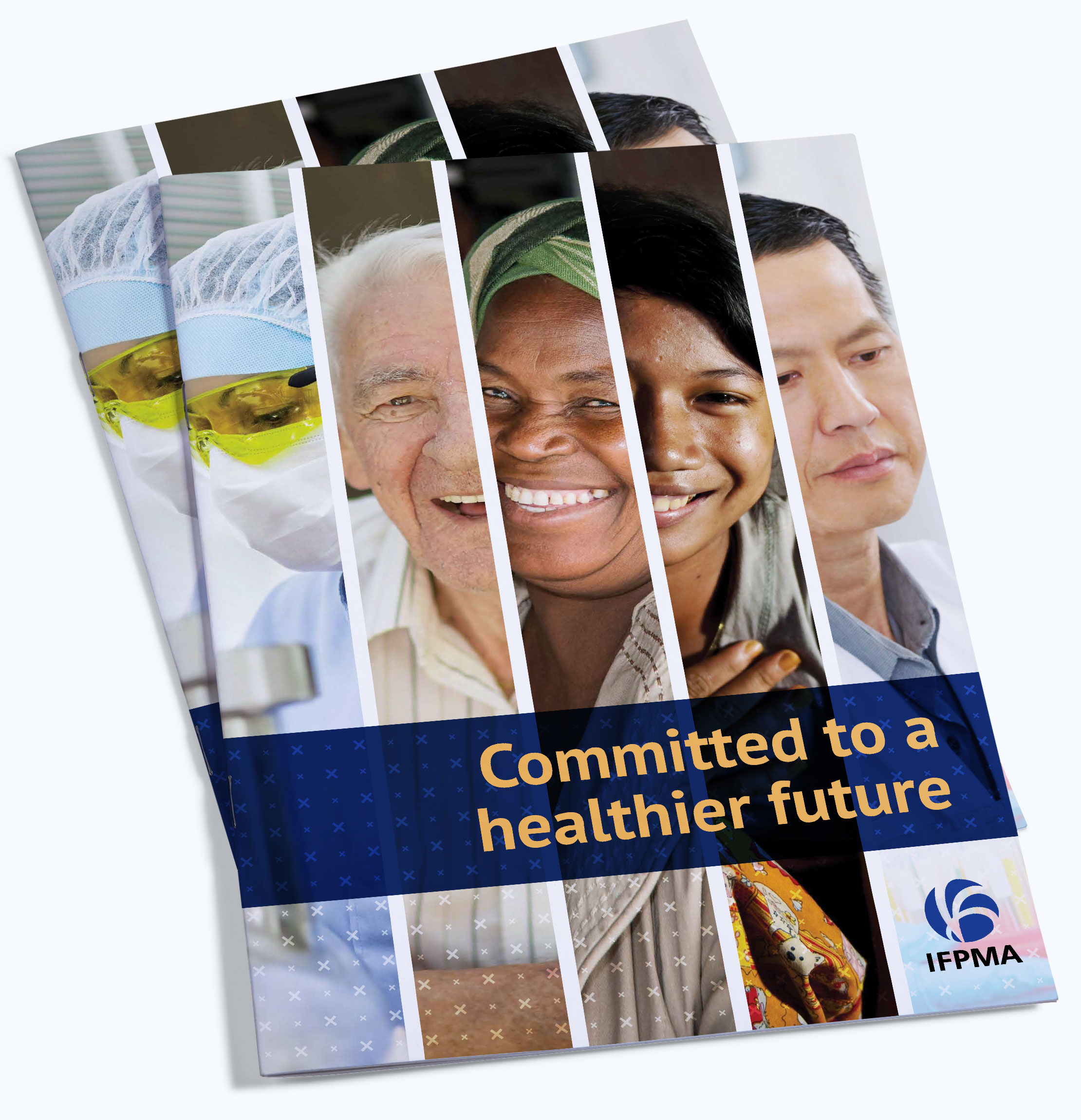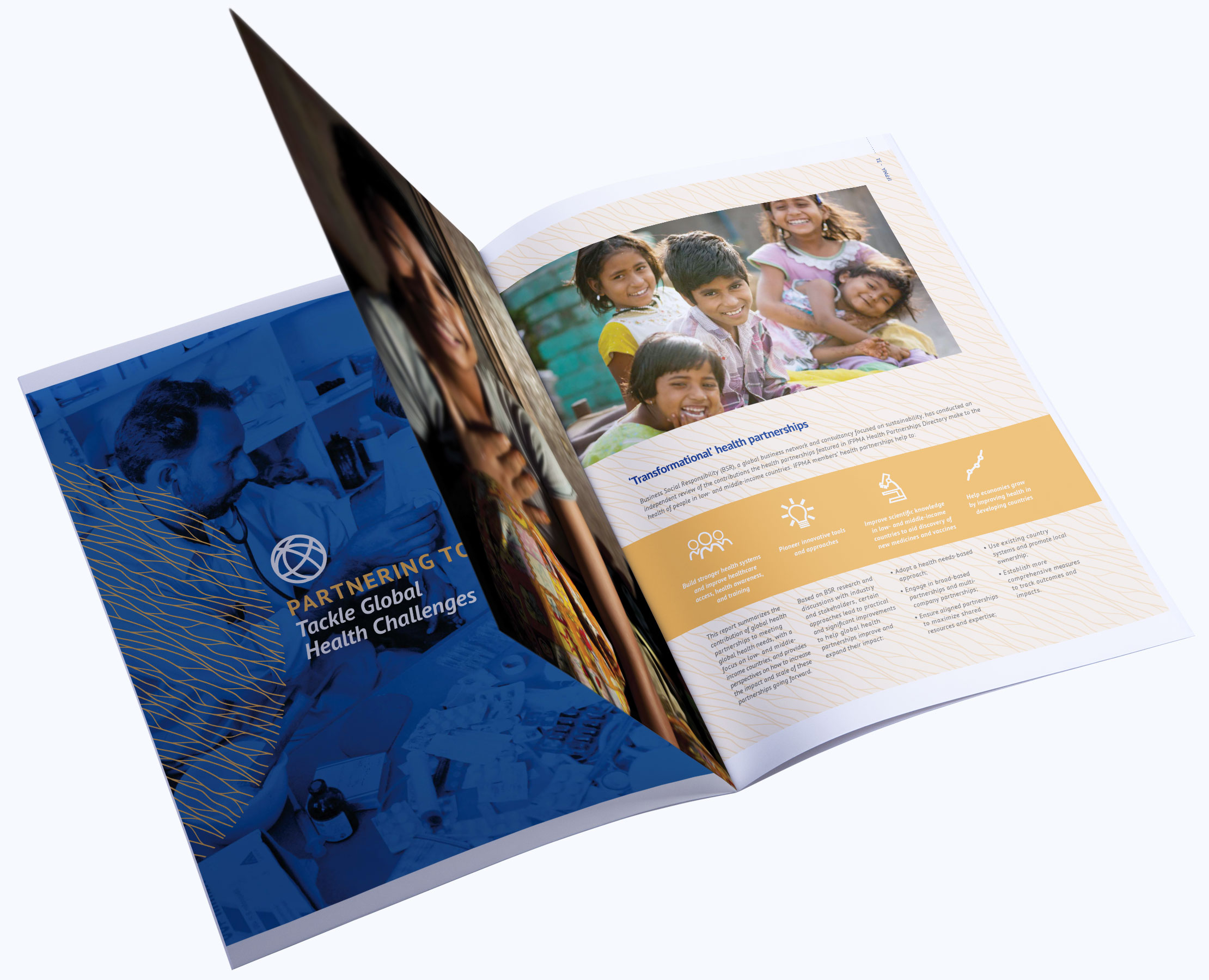 Corporate Website
The brand development for the report was so well-liked that we were asked to apply the same style to their primary website and to improve its functionality.
ACW design and web teams worked closely with IFPMA to deliver an audience-focused website, designed to champion the efforts of the pharmaceutical industry and IFPMA member's, providing intuitive access to valuable resources.
The new website was designed to strengthen communication with stakeholders and to reinforce the organisation's online presence. Beyond its fresh look and feel, the new website is faster, easier to navigate and more user and mobile-friendly.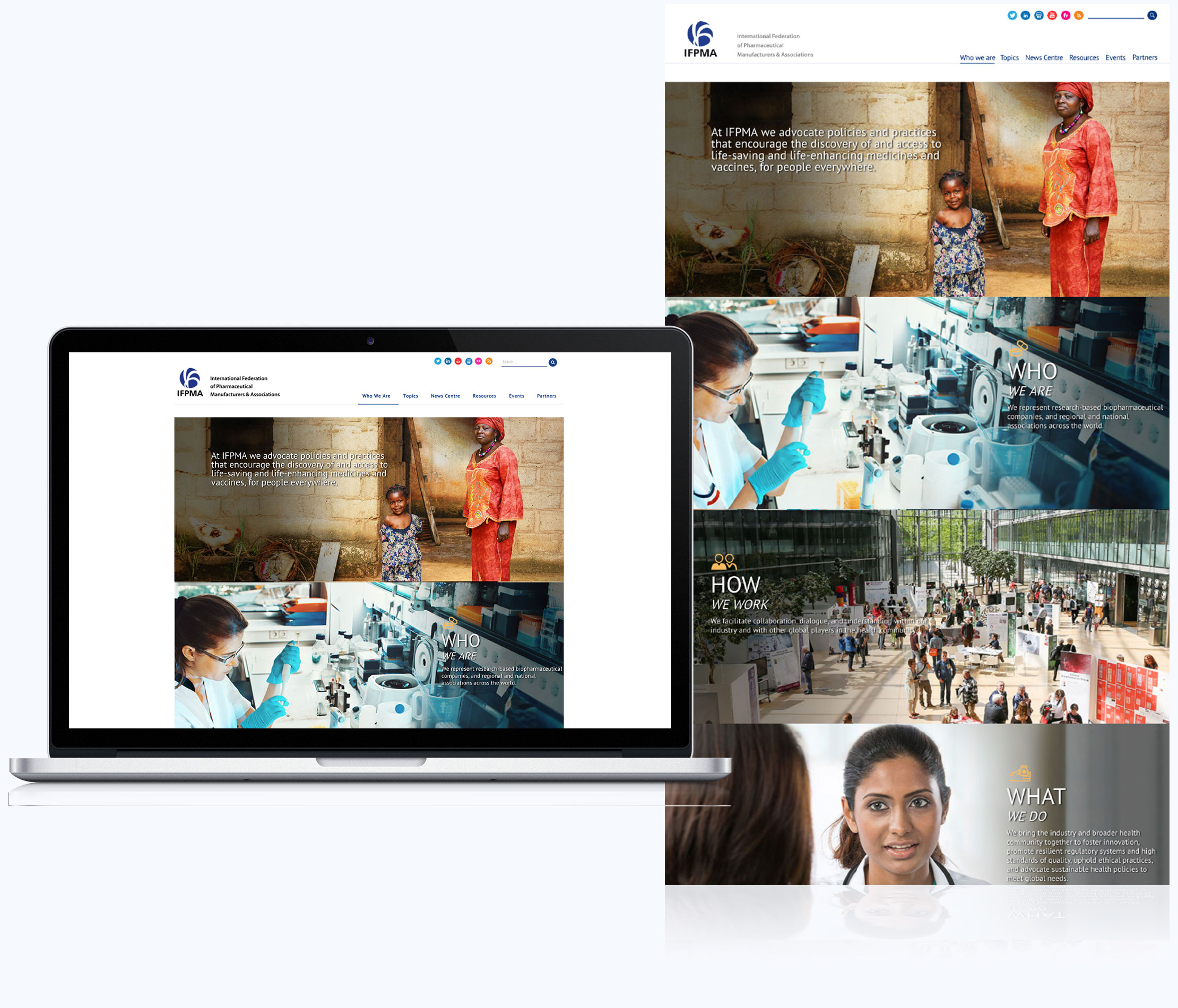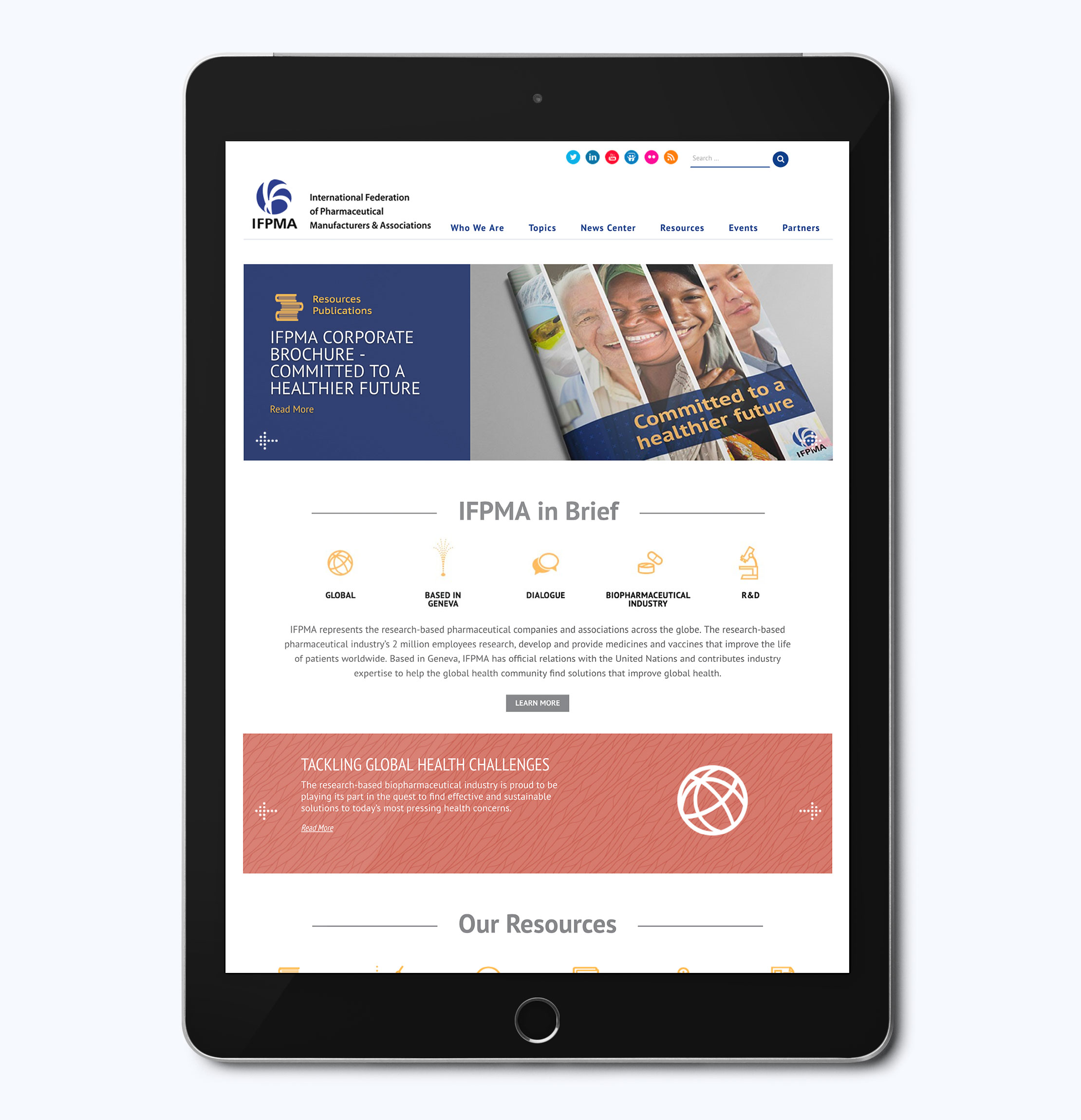 Interactive website "tour"
For the newly-launched website we developed an interactive tour to highlight functional improvements to the structure, layout and resources – greatly improving activity and dwell times.
"I just wanted to thank you for all the great work you have accomplished in the past weeks. The site is great… we've already received many compliments… we have really appreciated your dedication and patience! A big thank you to the whole team who have been very supportive!"
- Morgane de Pol – Manager, IFPMA Communications and Public Affairs
Fight the Fakes microsite
We also developed a campaign microsite for IFPMA's Fight the Fakes campaign. This site sits within the main IFPMA site and is consistent with its brand identity, but we gave it a distinct style and interactive navigation.