International Publishers Association Digital Annual Report
Annual reports are a key pillar of trade associations' communication strategy. After a producing a few printed reports for the International Publishers Association, they decided they wanted to keep up with digital trends, producing their report as an interactive PDF.
Disciplines:
— Publication design
— Infographics
— Interactive publication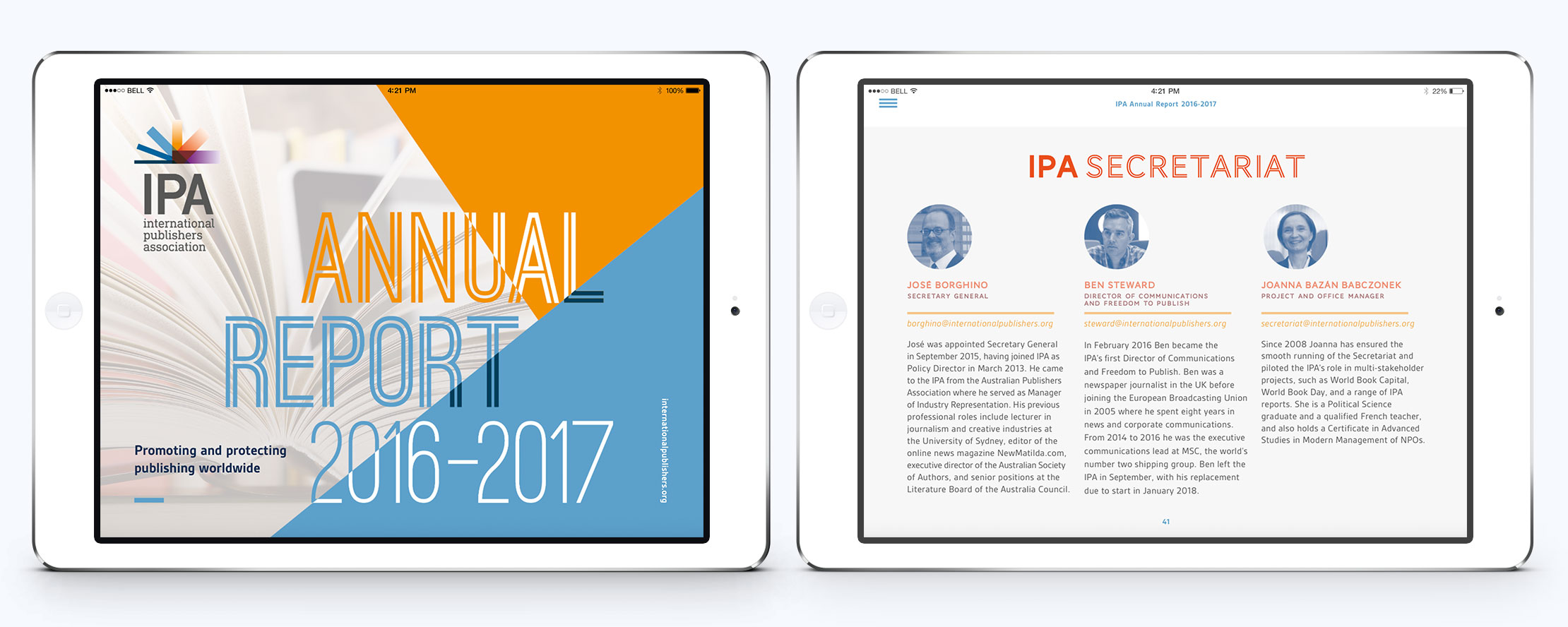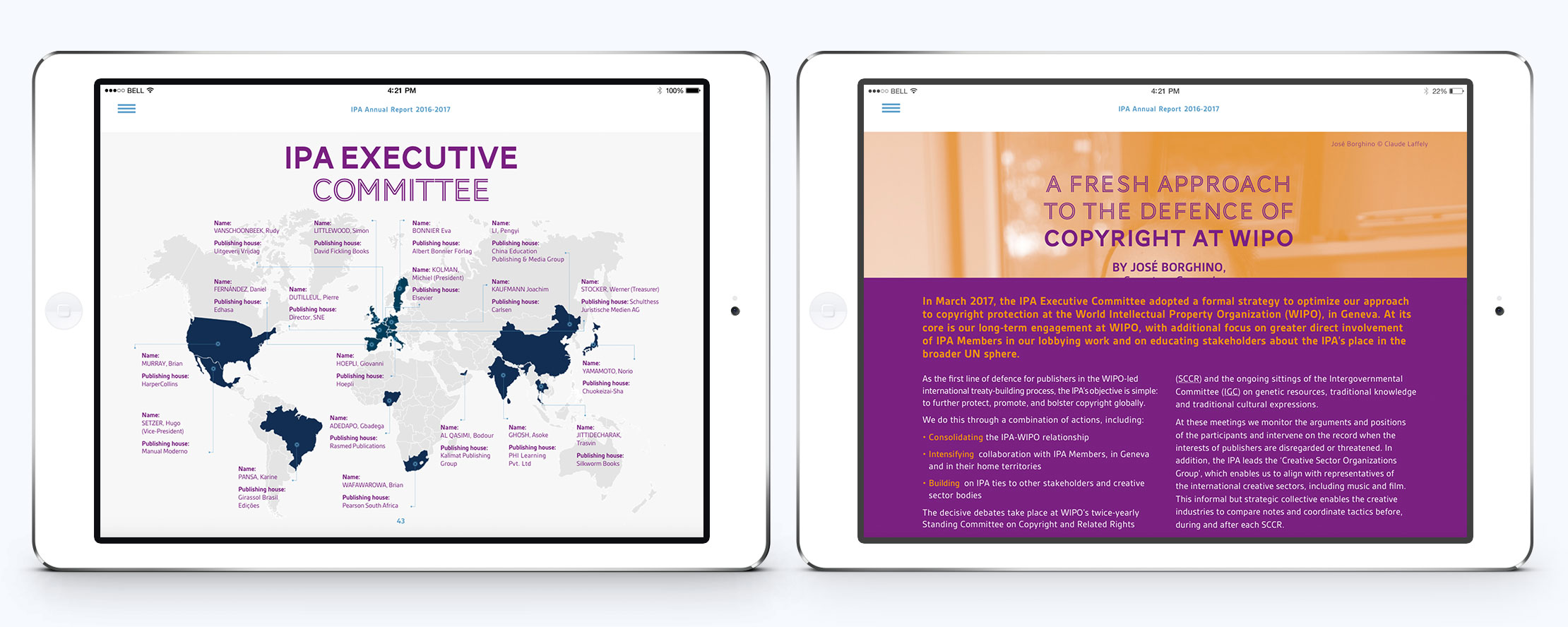 Digital publications are an ACW forte, so we were able to advise on content, design, layout and interactivity, to create the best user experience. As experts in interactive media, we knew that this project required more than just publishing a PDF in a digital format. We needed to adapt the content, the UX and UI, making sure it is legible on different screen sizes and for mobile users.
What are the benefits of digital publishing?
Digital reports improve user experience. Traditional annual reports are often long, content-dense and difficult to read. When you publish your report as an interactive PDF, you can include a navigation, allowing the reader to jump to the relevant pages, easily finding the information they are searching for. Animations bring your report to life, catching your readers attention and highlighting key facts and figures.
Another benefit is that you avoid the financial and environmental cost of printing documents. You can also ensure that all viewers will read a high-quality version of your report, viewing it high-resolution on a screen and avoiding bad results if you choose a poor-quality printer.