TRIAL International Branding, Web Design and Interactive Publication
TRIAL International's mission is to fight for justice when international crimes are committed – crimes such as genocide, crimes against humanity, war crimes, enforced disappearance, sexual violence and extrajudicial execution.
ACW were asked to consider the type of organization TRIAL needed to be to become more effective on the world stage, to better promote their activities and reinforce their international standing. Part of the exhaustive research and consultation process was to evaluate everything from company positioning, credibility, image and even name.
Our recommendation was to rename as TRIAL International, to more closely reflect their activities and add credibility with stakeholders and investors. The primary brand is now repositioned to be more credible and authoritative, yet modern and progressive.
Disciplines:
— Consultation & strategy
— Branding
— Brand guidelines
— Publication design
— Interactive publication
— Website design & build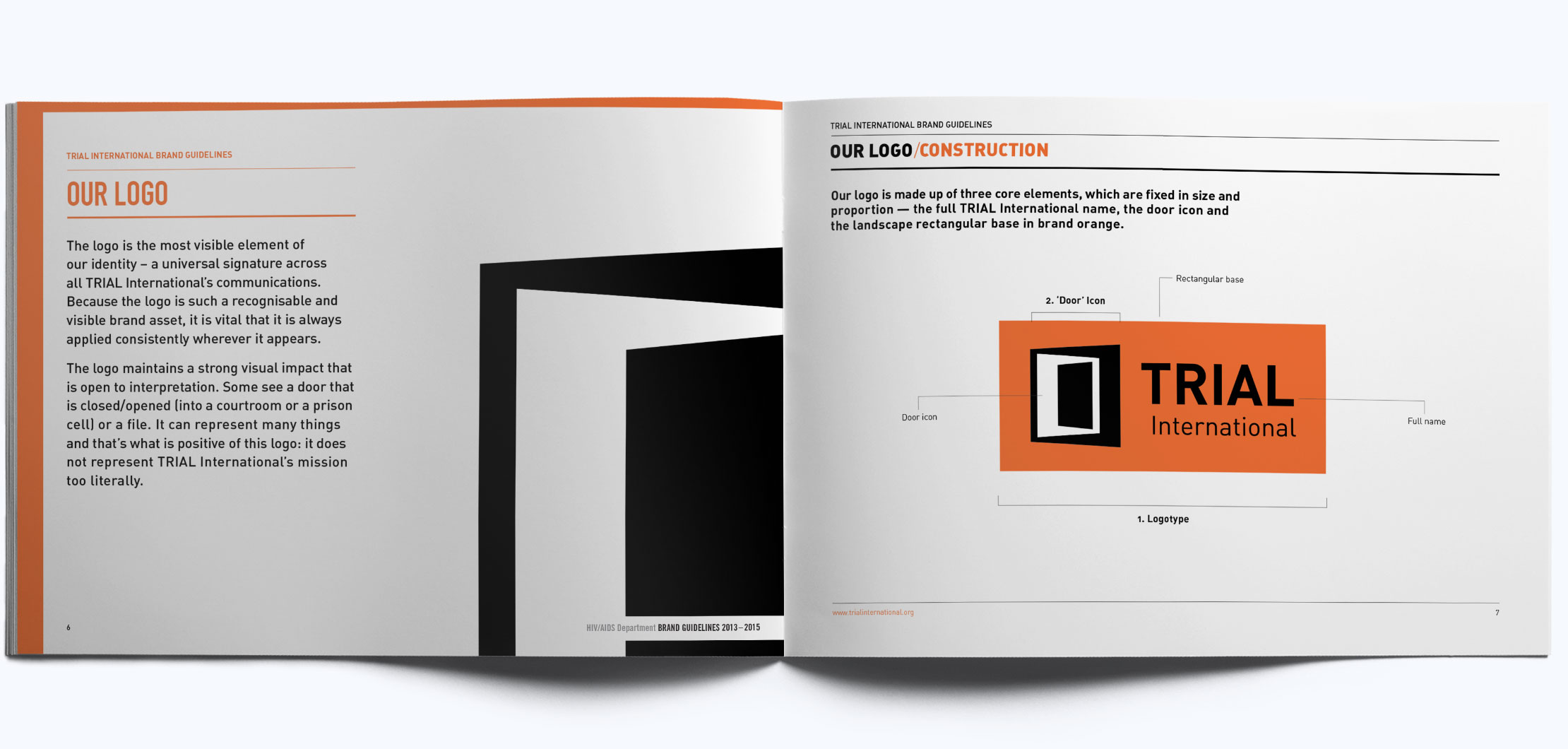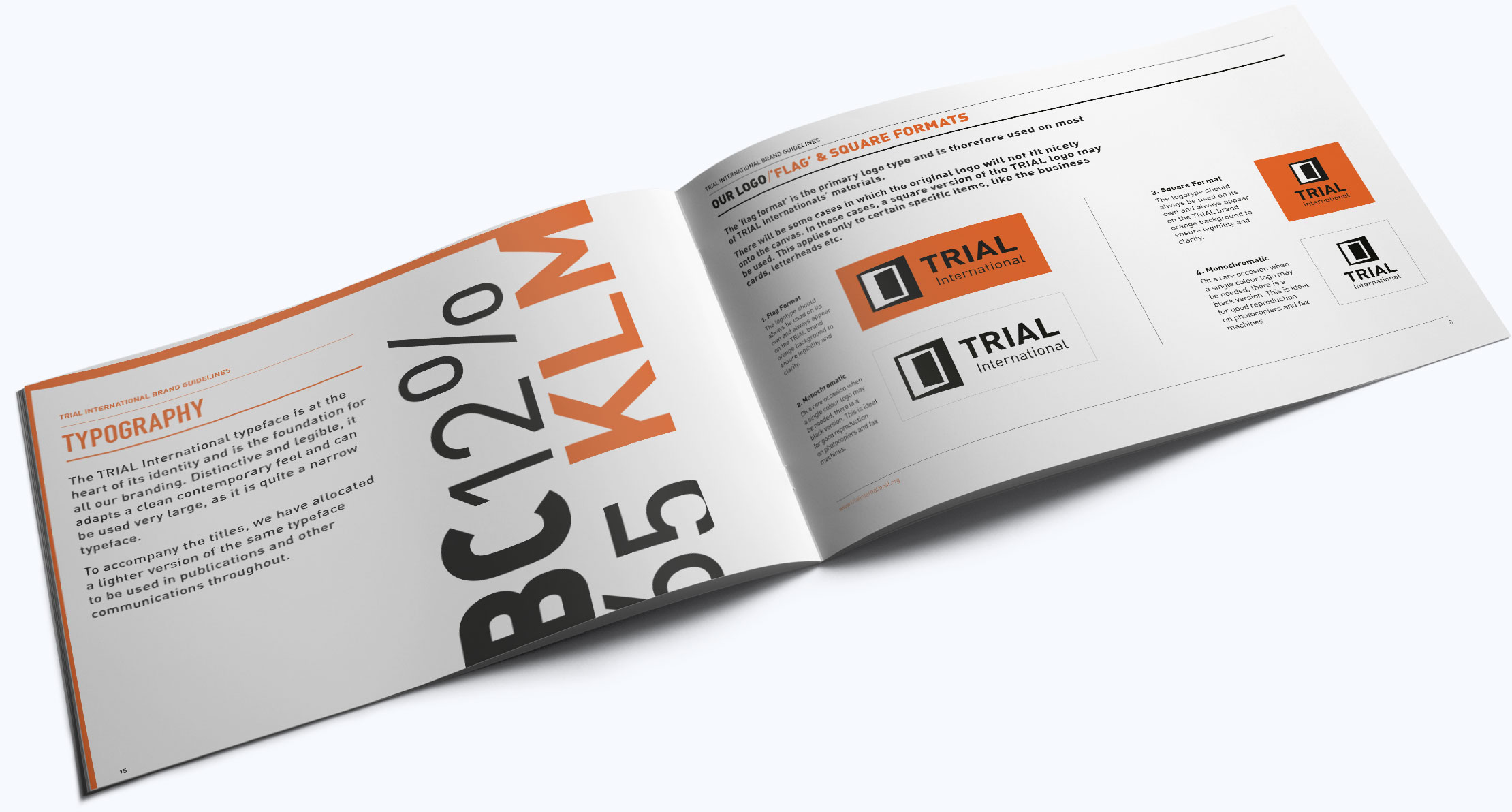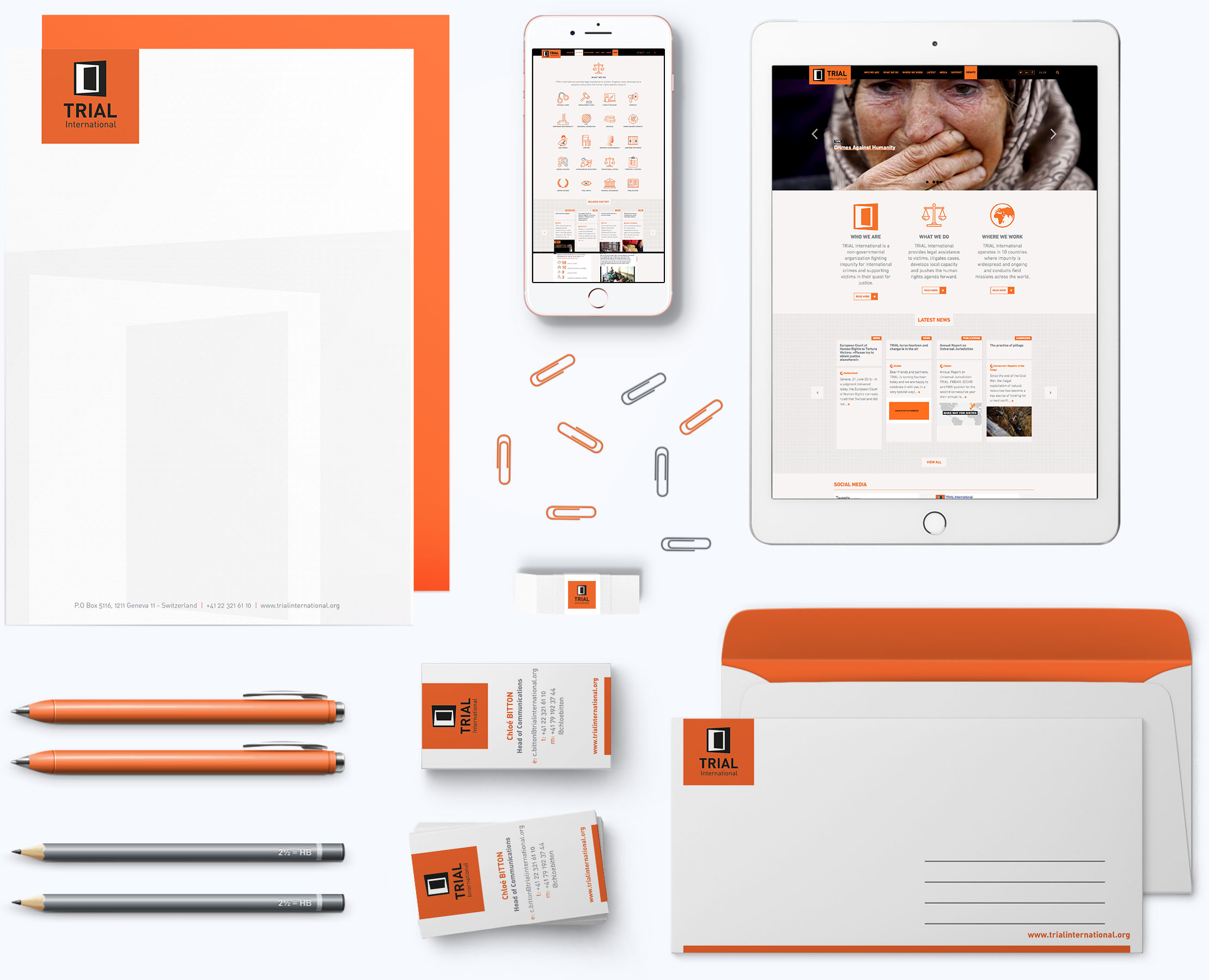 Web and Interactive
The brand theme was carried over to the resource-heavy website, the challenge being to present its' wide variety of contents in highly interactive and intuitive ways.
The site has a major resource in the "TRIAL WATCH" section, containing many hundreds of cases – our emphasis was on usability and interactivity through the use of comprehensive search filters.
The site was fully content managed, with interactive features able to pull in activity automatically from the "back-end" and high levels of usability that enable anyone to edit any part of the site quickly and easily.
Part of the brief was to design and build a "digital" corporate brochure with the format and content tailored appropriately for mobile devices to deliver a highly rewarding interactive experience.