UNHCR My Life as a Refugee App and Digital Campaign
The United Nations High Commissioner for Refugees is a UN programme with the mandate to protect refugees and aid in their voluntary repatriation or resettlement.
The UNHCR approached us looking for a new way to educate audiences on the plight of refugees. On strategising a modern approach, we proposed an iOS and Android app that would use first-person narratives to actualise the stories of real-life refugees.
'MY LIFE AS A REFUGEE' is a decision-making game that entertains and educates players, compelling them to wrestle with dilemmas faced by millions of asylum seekers. Each story is modelled on real life and the audience is encouraged to face the same life-changing situation in the app, head-on.
Disciplines:
— Content origination
— Copywriting
— Illustrations
— Microsite design & build
— Hosting & support
— App design & build
— PR activities
— Video & animation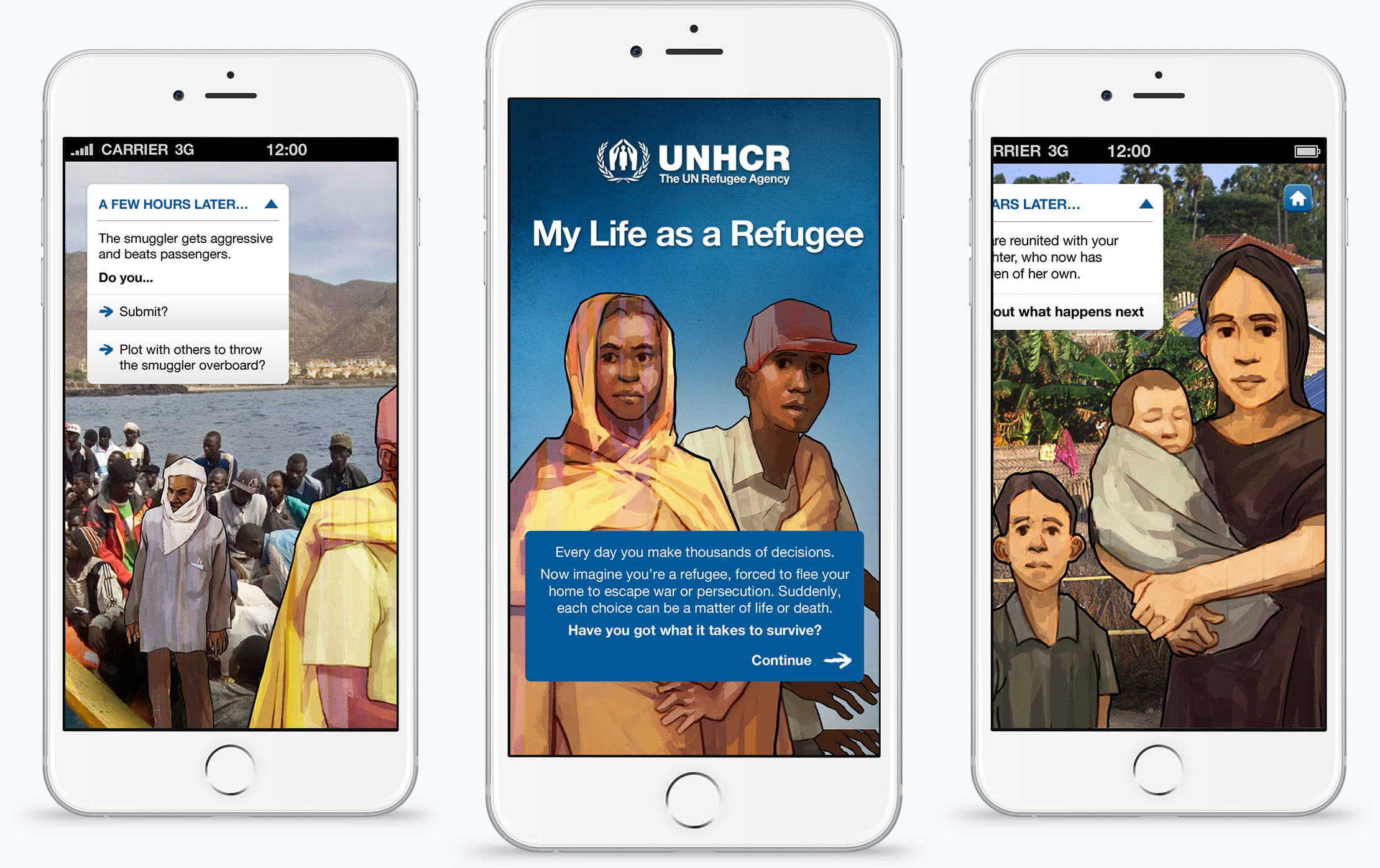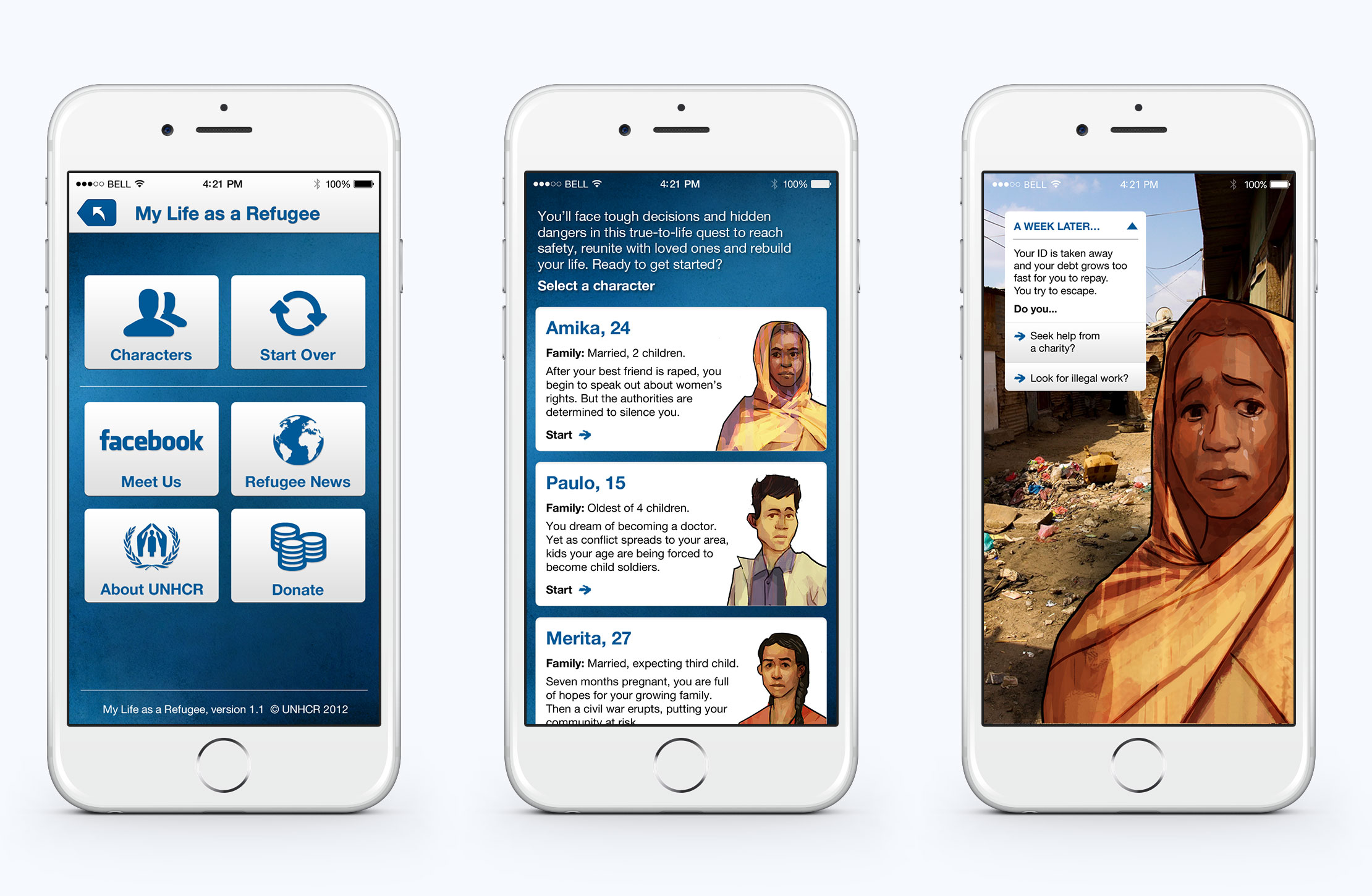 "The "My Life as a Refugee" app uses a unique, interactive concept to engage audiences that would otherwise be unaware of the crisis."
- The Guardian
Campaign microsite
To publicise the app we designed and built a dedicated website to showcase its features and act as a portal. Here journalists and bloggers could download press releases and view unlocked versions of the product to review.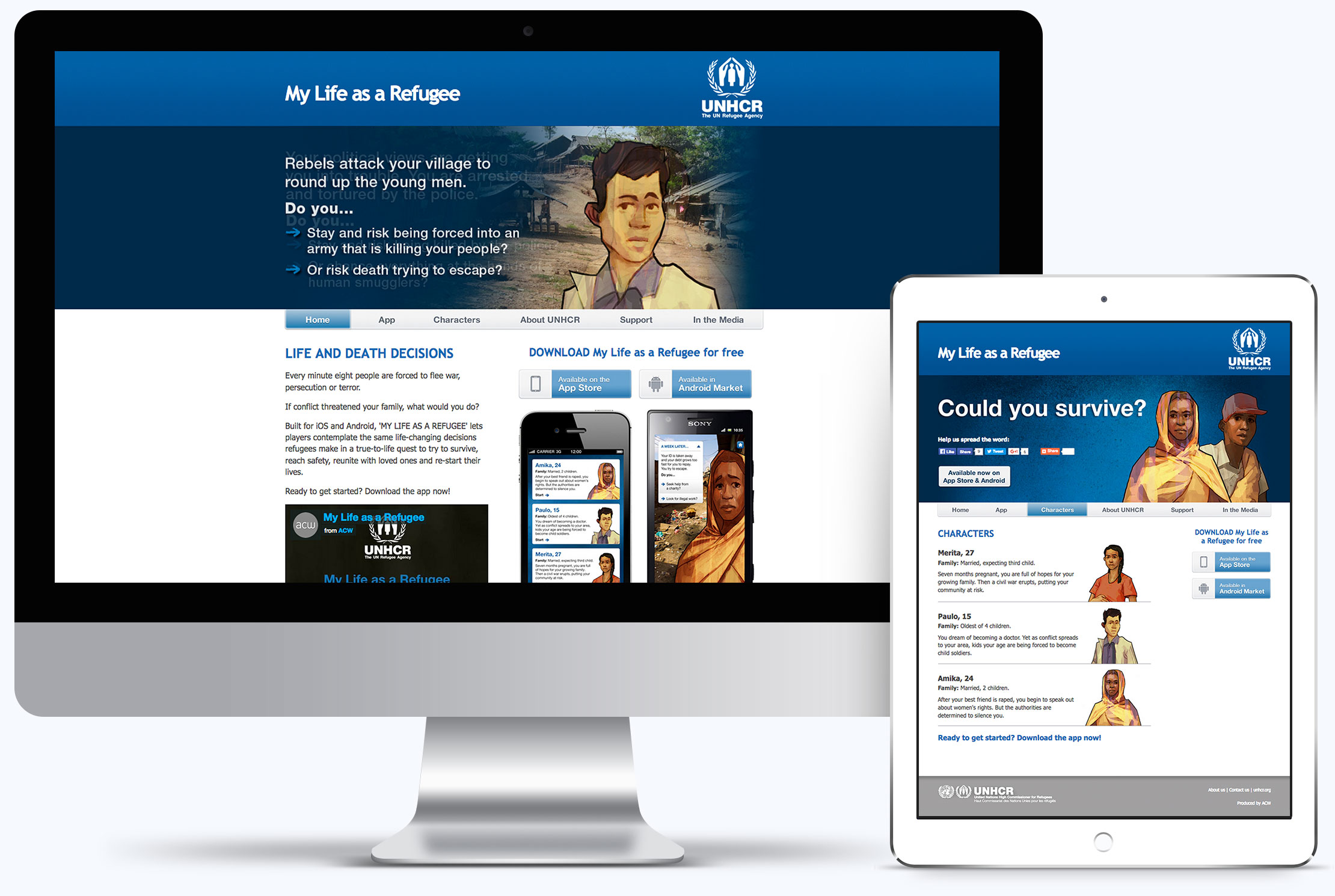 Video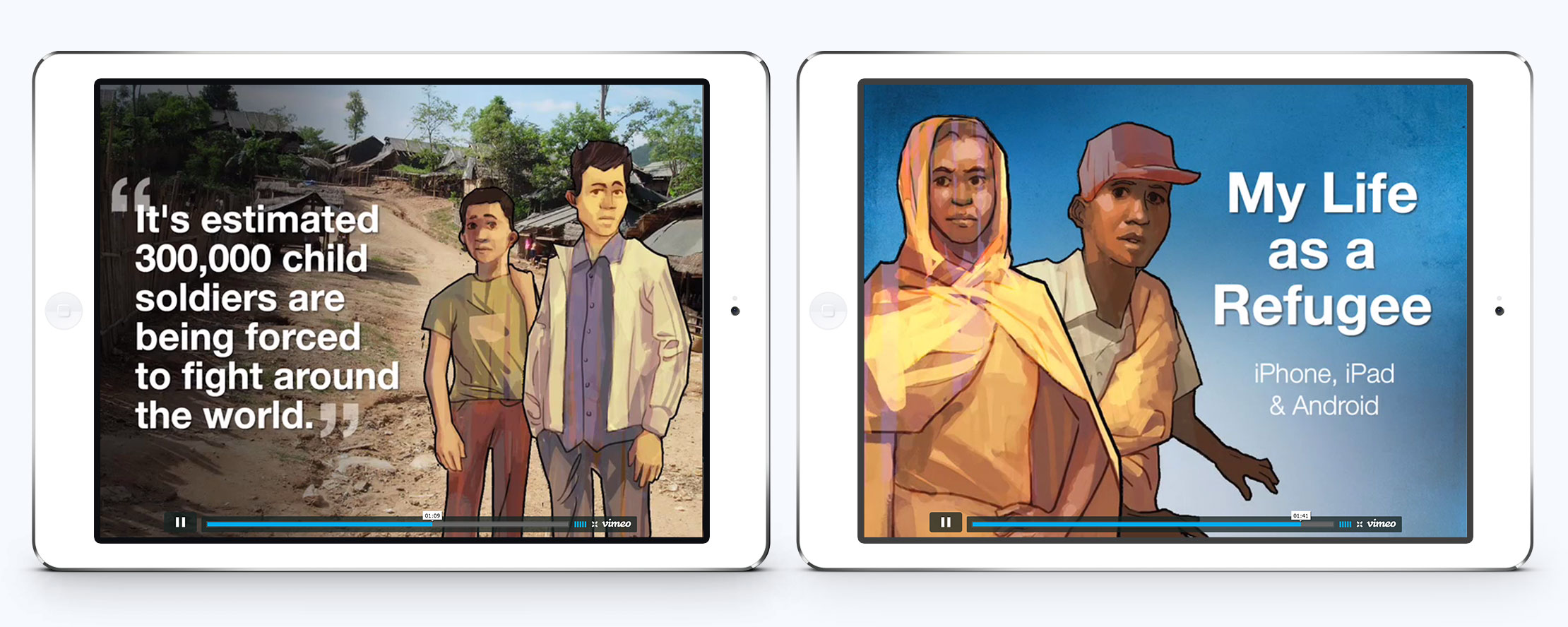 We also developed an animation with an original soundtrack to highlight the app's key features. The video not only broadcast on the site but also on YouTube, Vimeo and on various UN partner web portals.
App marketing and PR
An integral part of the success of any app is promotion. The UNHCR gave us control over the marketing and our PR efforts subsequently garnered 1,000 reviews and positive responses from both the press and the public.
With 10,000 downloads in the first month, and now we well over 100,000 downloads in total, our app is one of the most successful ever, raising awareness of the plight of refugees to this day.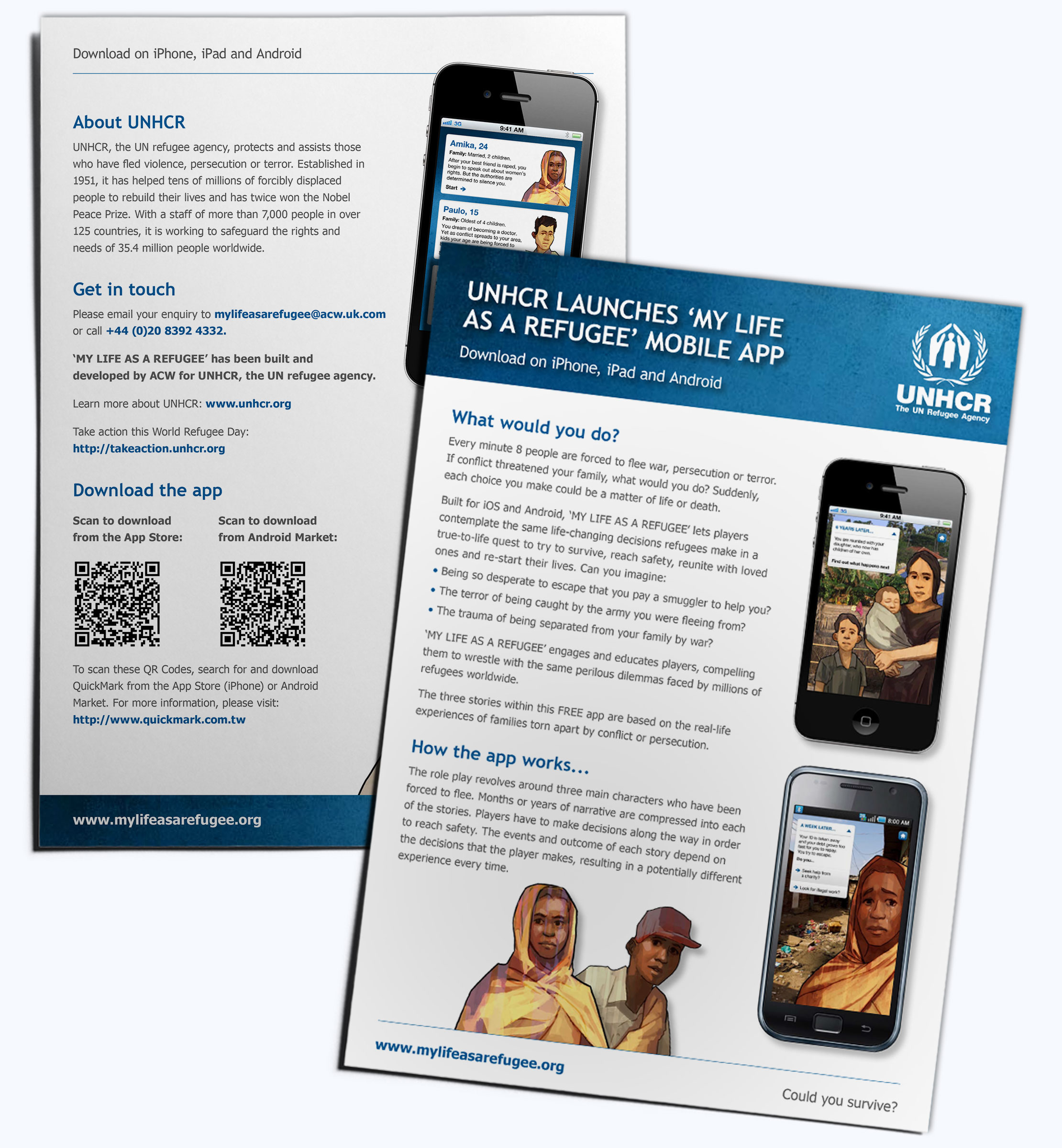 "…pulls no punches over the horror some people are forced to face and… is an effective tool in raising awareness."
- LifeofAndroid.com
Radio interview
Being an app the competition is fierce, however, the buzz generated by ACW aroused interest from both the public and global news vendors such as the BBC and The Guardian who reported on its positive impact.